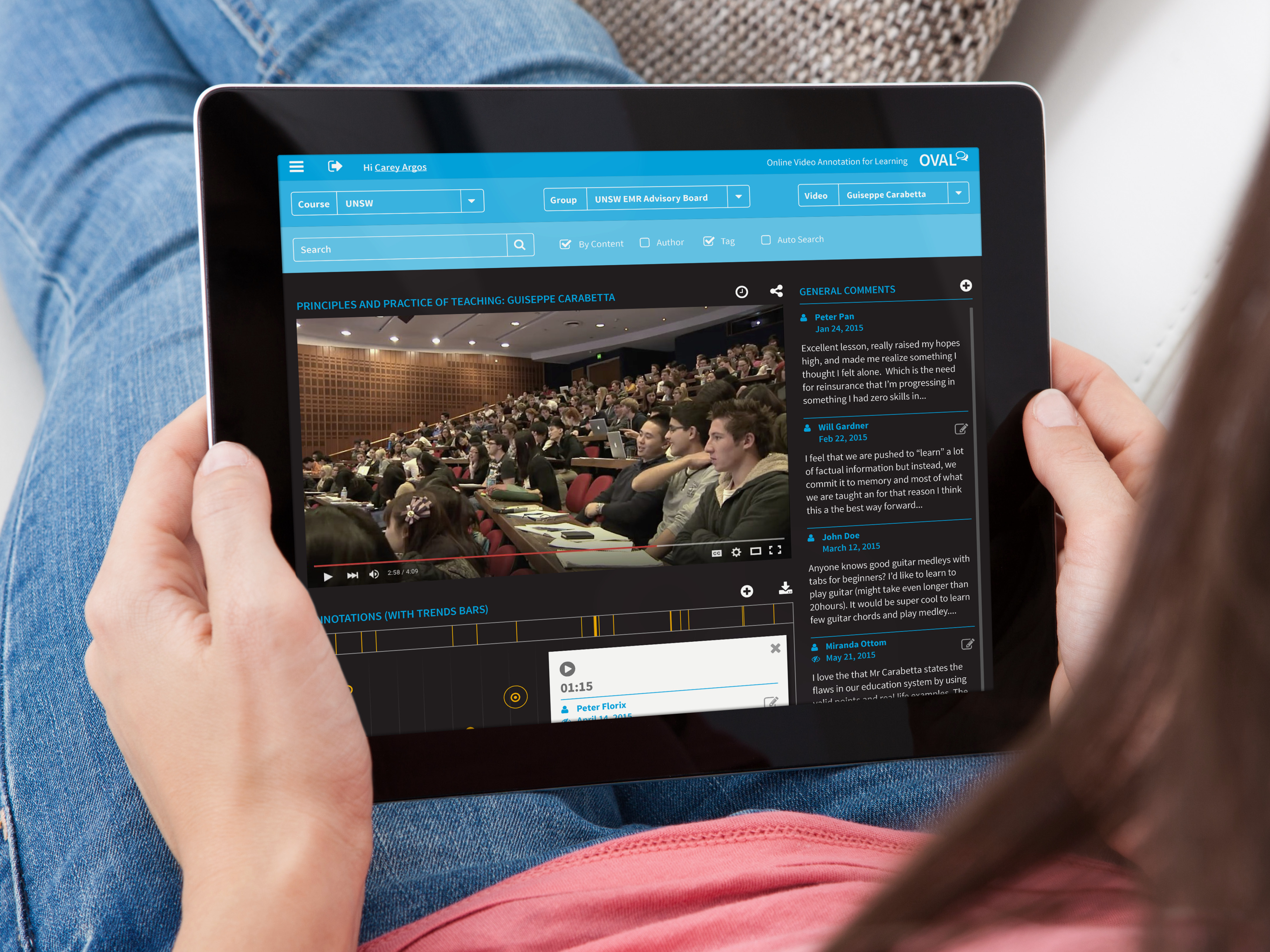 OVAL project
University of South Australia
JND designed the UI for an in-house video annotation software project called OVAL. We designed the app logo, front and backend screens and a styleguide so the coders could implement the design. This project was a collaboration between UNSW Australia, Sydney University and the University of South Australia.
What we did:
– UI design
– Logo design
– Style tiles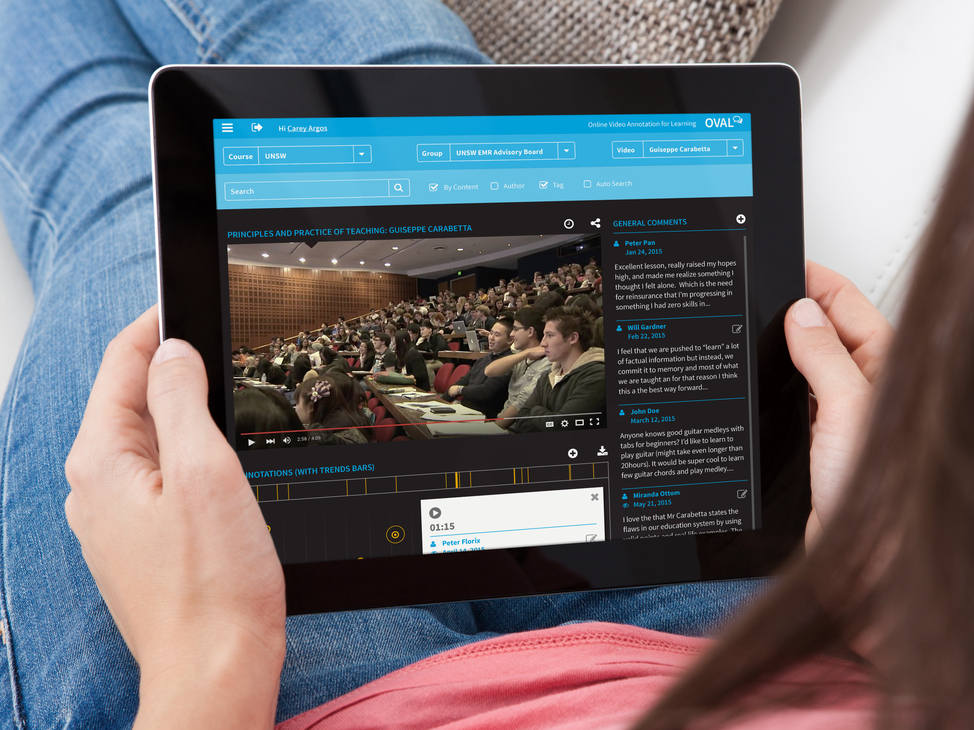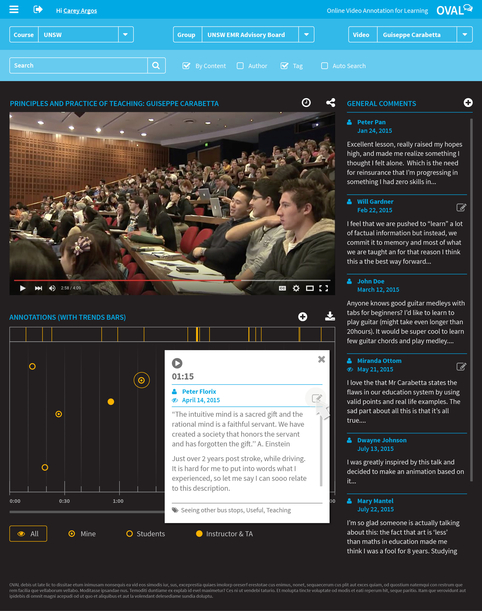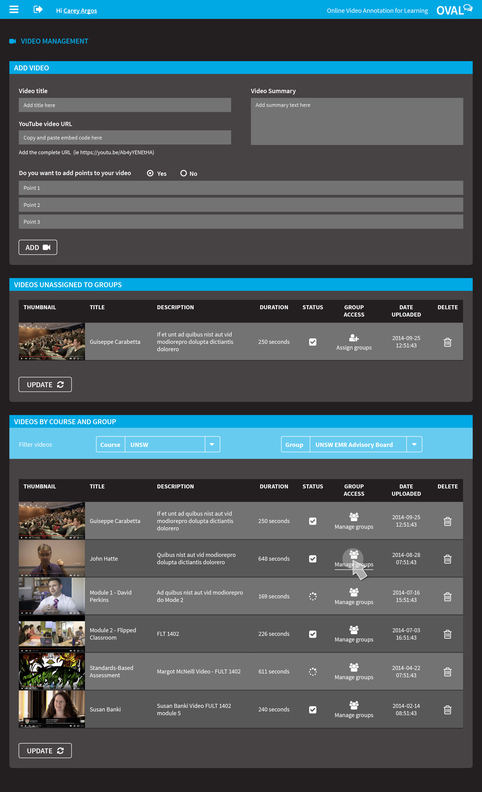 JND are just very impressive!
JND were recruited to revamp the user interface of an in-house developed video annotation software. The end result exceeded all our expectations. JND provided expert advice and suggestions to re-model the software to allow for a more intuitive interface design while greatly improving the overall look and feel. JND are a pleasure to work with. James works hard to understand the client's end-goals and requirements. Thank you!
Professor Shane Dawson
Director: Teaching Innovation Unit, University of South Australia