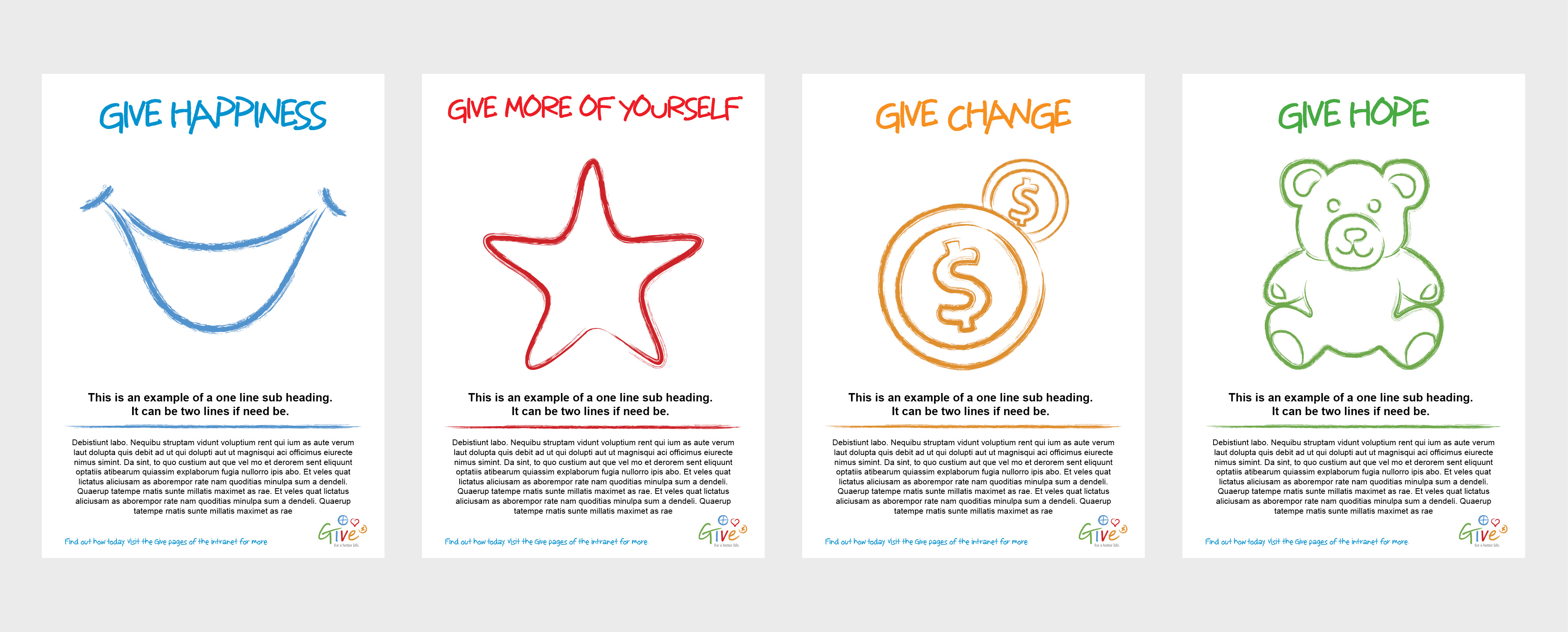 The Bayer Give Program
Loulaki Blue
The Give Program allows Bayer's AU and NZ employees to contribute to charity and community projects, either financially or with time. 
We developed a series of illustrations for the program that complemented the existing Give logo. These were then used in print, video, animation and promotional materials.
This project was in collaboration with Loulaki Blue.
What we did:
– Illustration
– Animation
– Print design
– Digital documents