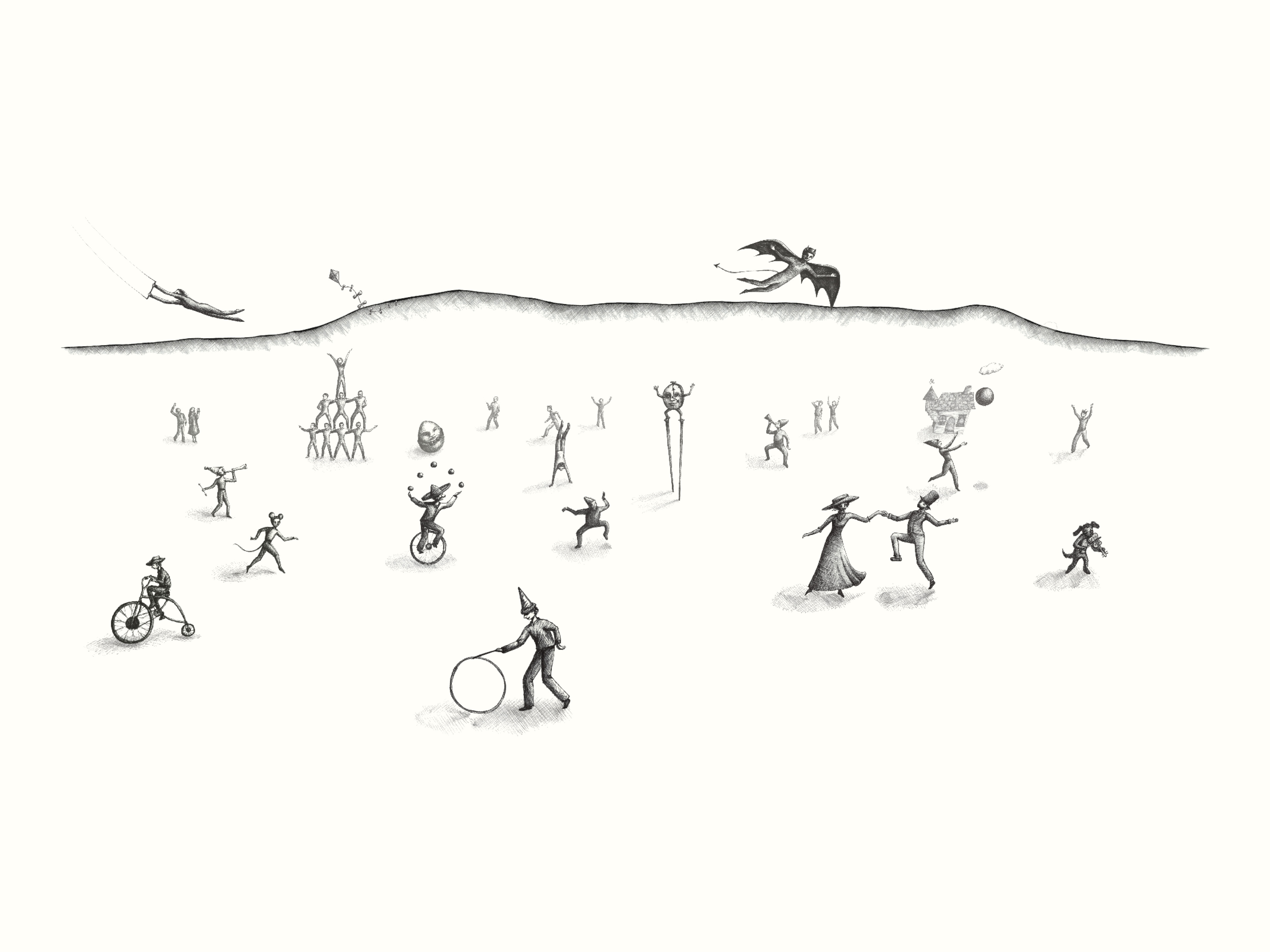 Mezmerize Productions website

Mezmerize Productions
Illustration
Branding
WebGL
Three.js
Wordpress
Merryn Hughes is an Executive Producer who works on large scale global events. It was important that her website reflected a sense of theatrics and wonder, so we created a world that the viewer could explore and discover her work. We created illustrations inspired by on an old ink drawing that was special to Merryn. These characters were then placed into a virtual 3D space that the viewer can navigate. The site is responsive and uses a custom Wordpress theme. 
View the site here: www.mezmerizeproductions.com
What we did:
– Branding
– Illustration
– Web design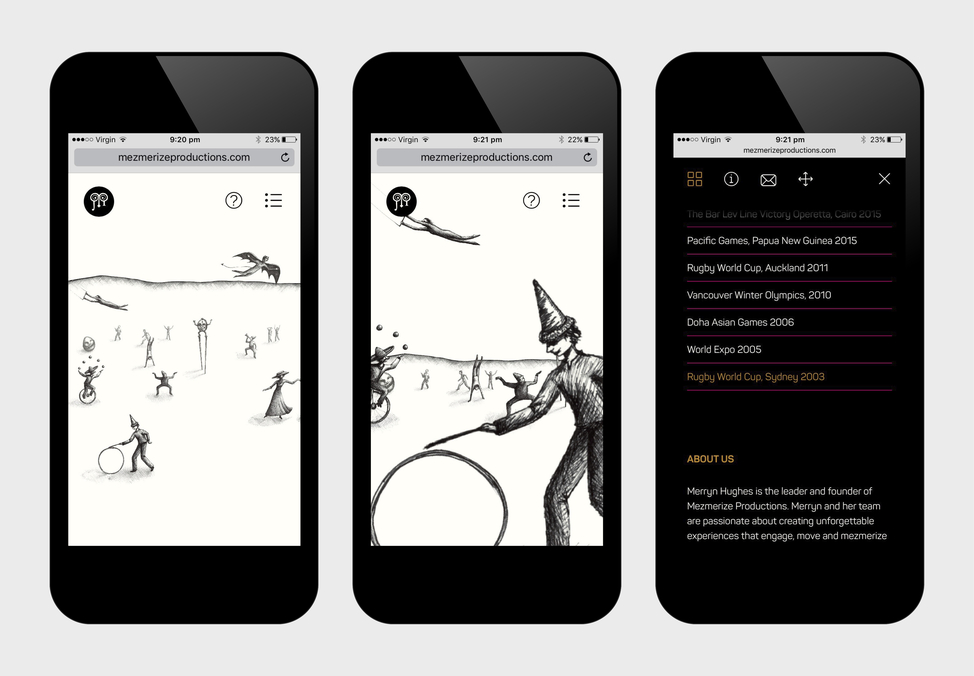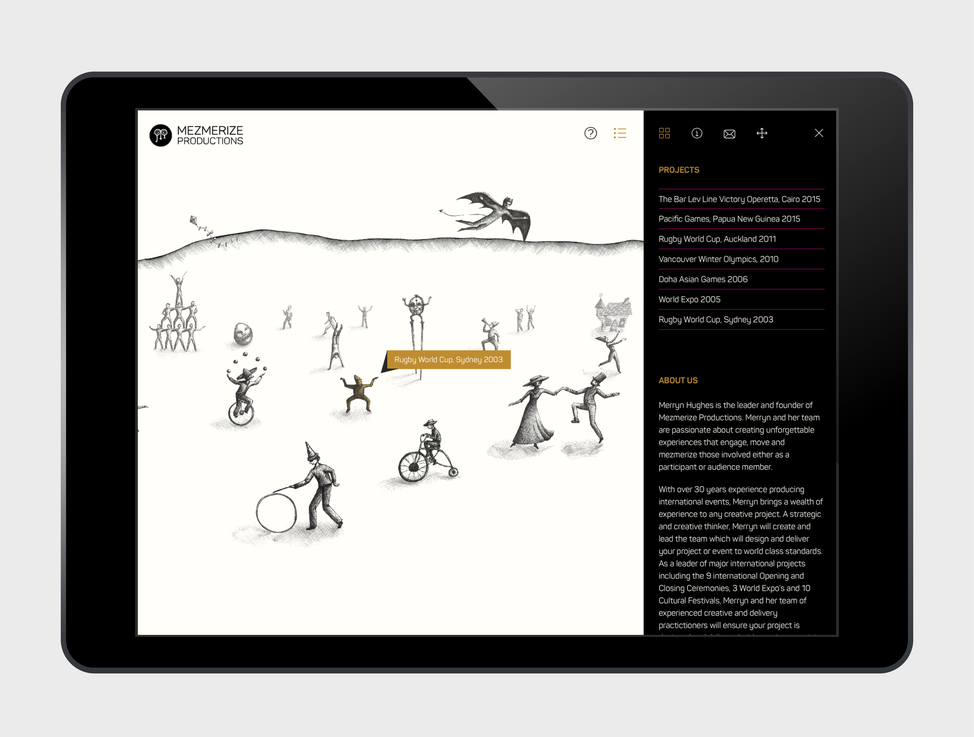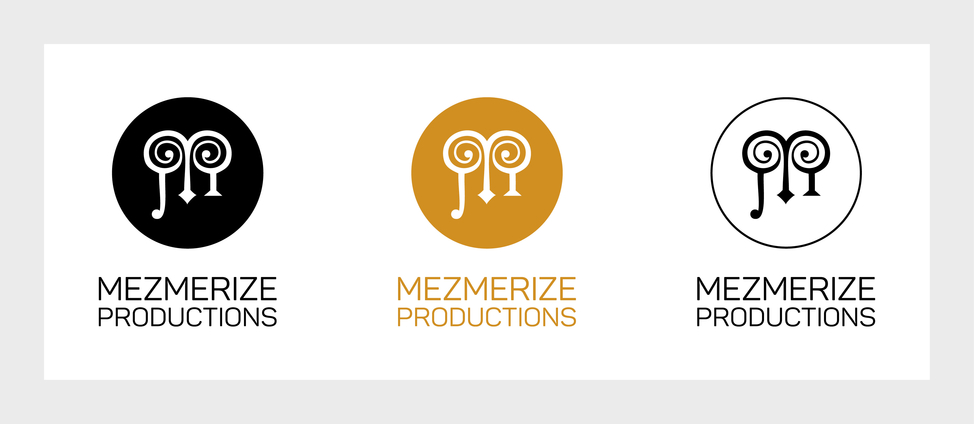 Our Process
The process was collaborative. We commissioned illustrator Sarah Lyttle to reimagine the illustrations and creative technologist Adam Hinshaw to create the 3D world. The world was built in WebGL using three.js, utilising Sprites for the 2D billboard effect. We also made thorough use of the great GSAP animation library. The project is a contemporary reinterpretation of a flash-based website JND designed in 2007.