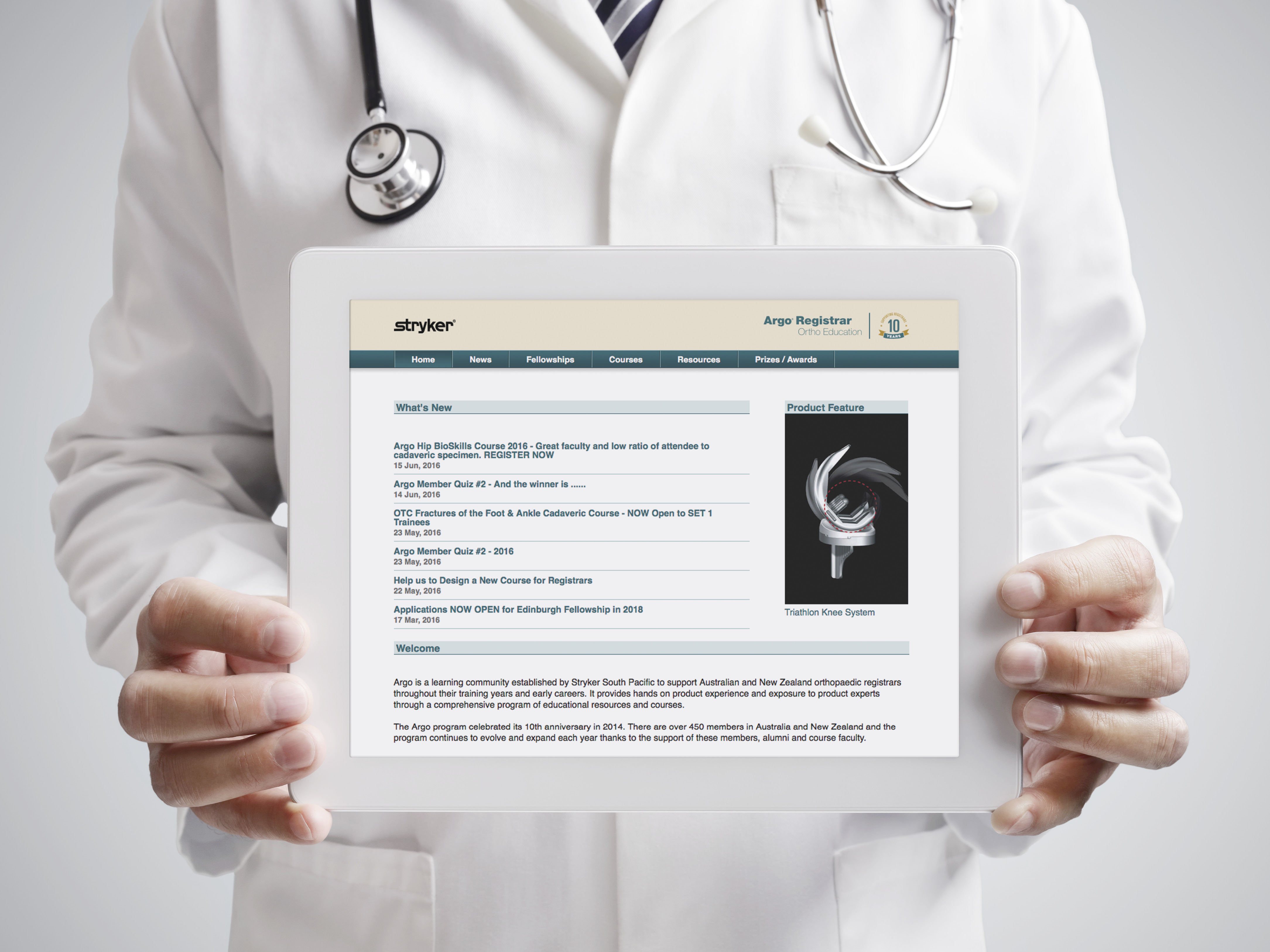 Argo Registrars Program
Stryker South Pacific
Websites
Drupal
Email Marketing
Stryker approached JND to refresh an outdated website and make it responsive and easily updatable. We streamlined the design of the site and added some automation, so things like expired events were automatically moved to a 'past events' section. Campaign monitor was integrated as the email marketing solution and membership information was integrated with SalesForce. The website was such a success that other divisions within Stryker started talking to us about developing their own program.
What we did:
– Website design
– Email marketing
– Print design
I have always felt in good hands when working with JND.
JND has partnered with my company since 2008, to design and develop a website and associate collateral for our program. James made the complicated design phase simple, and since the website launch in 2008, he has provided ongoing training, comprehensive user guides and is always there as back up if anything goes wrong.
James took the stress out of this project through his calm and well planned management process. Some designers don't truly listen to their customer's needs and ideas. James always listens and delivers what is requested (not his interpretation of the brief) on time and under budget.
Miffy Stephen
Program Manager Medical Education, Stryker South Pacific