Life in Flight Training branding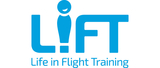 Life in Flight Training (LIFT)
Branding
Websites
Animation
LIFT is a great example of what we do best: distilling a client's message into compelling imagery. JND worked in partnership with the client to develop a brand that could be rolled out across a suite of digital and print media. The creation of a brand style guide was also key to the project so other suppliers could understand the brand and how they develop it further.
Visit the website.
What we did:
– Logo design
– Website design
– Stationery
– Styleguide design
– Animation art direction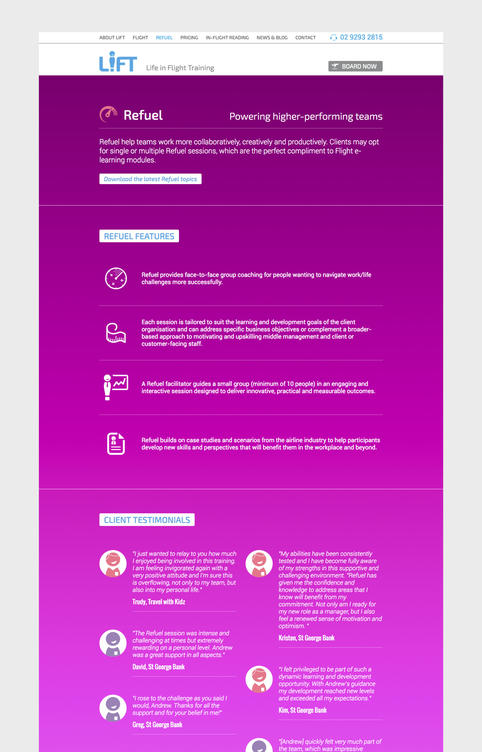 JND helped our business take flight.
JND helped to take Life in Flight Training from an idea to a flourishing enterprise in less than 2 years. Their ability to take our concepts and apply marketing, design and functionality capabilities has been instrumental in turning LIFT into a dynamic and original offering that is being enthusiastically embraced by a diverse range of corporate clients.
Separate from JND's unquestionable business knowledge and expertise, are their interpersonal and communication skills that other professional consultants often lack. Their approach to our needs are always delivered in a sensible, prepared and professional manner coupled with genuine interest, commitment and integrity.
Andrew Staniforth
CEO, Life in Flight Training