Dignity branding
Dignity
Branding
Print design
Website design
JND was approached by Dignity to help redesign their website. The charity wanted their brand to showcase the positive impact of their work with people experiencing homelessness. We collaborated with writer Libby Hakim and photographer Geoff Howden to define a clear message and create new imagery. The new website and brand reflect the commitment of Dignity and the empowerment of its recipients. We considered every detail, from the shade of the logo to a suite of digital stationery and print documents. The project is a great example of how a clear brand message coupled with compelling imagery can help communicate values and identity.
See the website.
What we did:
– Branding
– Print design
– Website design
– Digital documents
– Styleguide
– Photography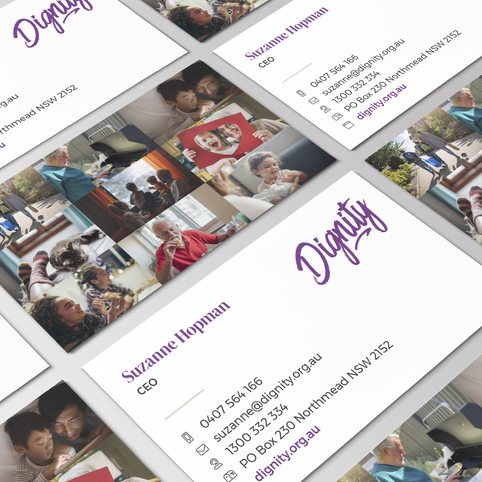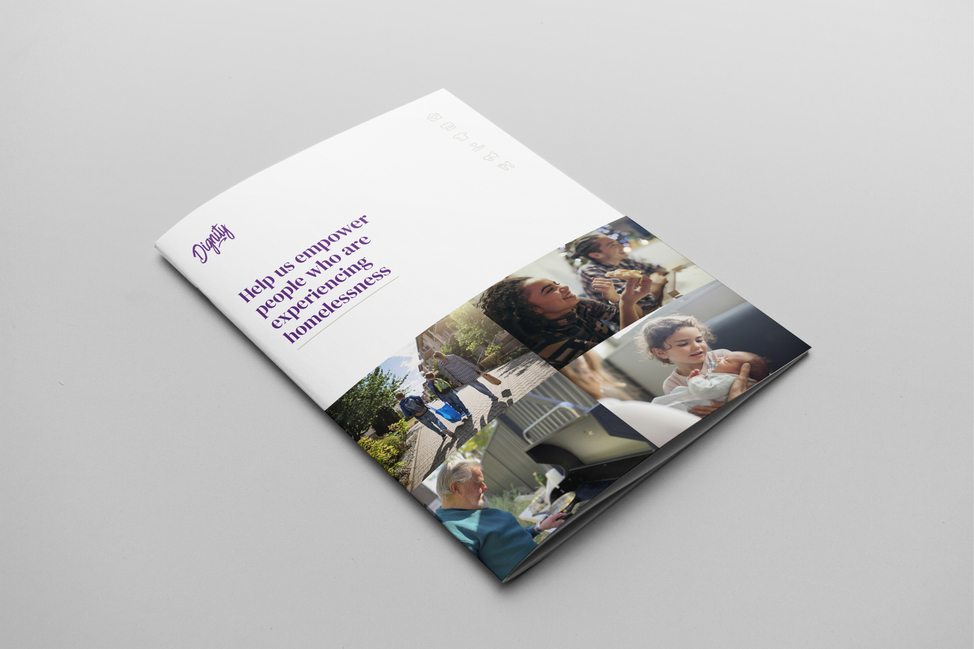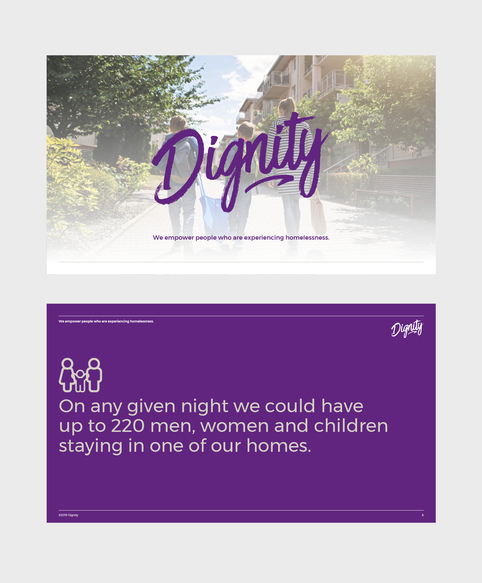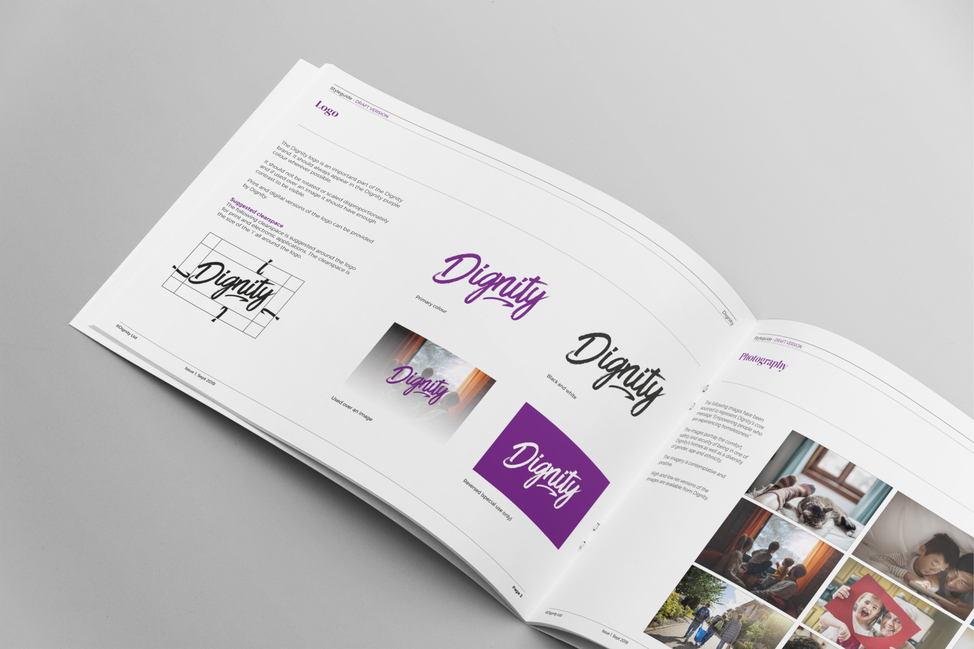 We are all buzzing here at Dignity!
I wanted to sincerely thank you for the work you have done to create a way to capture people wanting to help. It would not have been possible without such a great website and branding.
Suzanne Hopman
CEO, Dignity